Deep picture another dynamic flat DR enters Concorde
Date: 2019-10-11
Deep picture another dynamic flat DR enters Concord, clinical research projects on both sides start, opening a new chapter for industry-university research
Shentu has another full-function dynamic flat DR settled in Peking Union Medical College Hospital.
In order to further promote the deep integration of industry-university-research, on October 10, 2019, Peking Union Medical College Hospital and Shenzhen Map Medical held a DR clinical research project launch meeting to further implement the artificial intelligence-assisted diagnostic system and the clinical application of dynamic flat DR.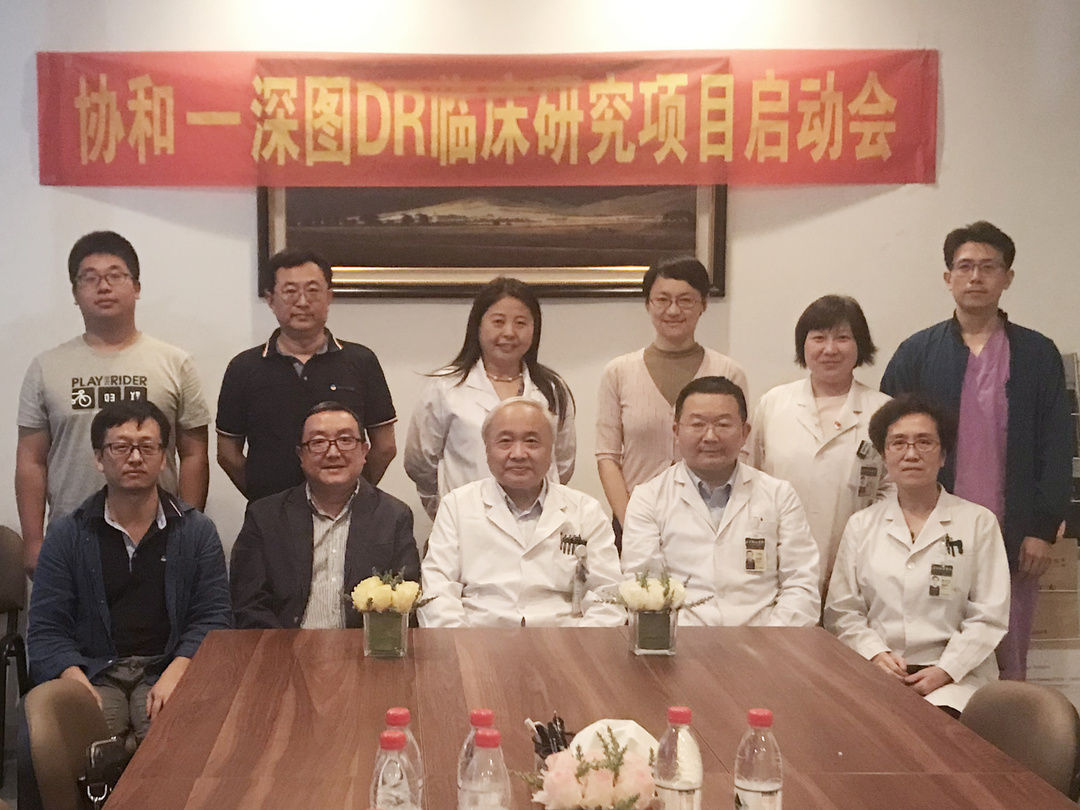 Professor Jin Zhengyu, director of the radiology department of Peking Union Medical College Hospital, and a number of experts and professors attended the kick-off meeting.
At the kick-off meeting, Mr. Wang Yimin, President of Deep Map, introduced the situation of Deep Map to the attending experts and teachers, and focused on the clinical application of Deep Map's dynamic flat DR, as well as a series of intelligent applications such as artificial intelligence assisted diagnosis in recent years. The results. It is hoped that the clinical research project with Xiehe will achieve in-depth cooperation and collaborative innovation between medical companies and help clinically.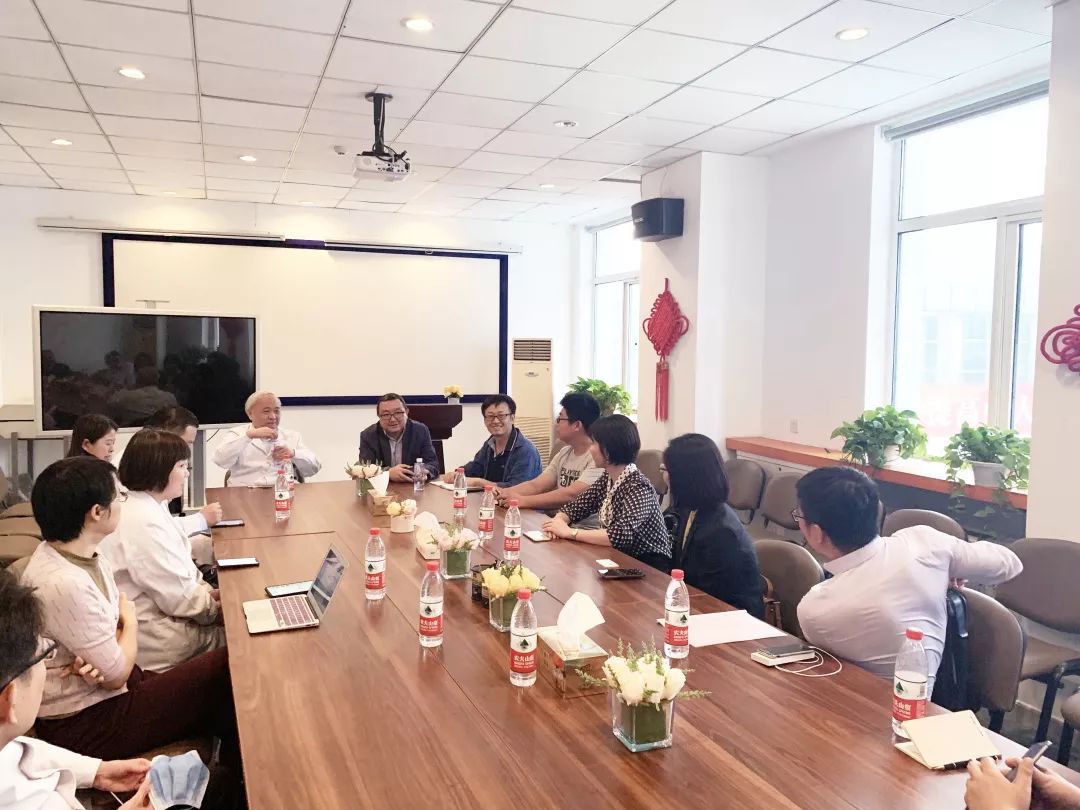 The Department of Radiology, Peking Union Medical College Hospital expressed its expectation for the launch of the clinical research project, and put forward the expectations and requirements for the deep map machine. 人工智能的临床应用是新时代放射影像临床路径的重要组成部分,动态平板技术的临床研究也需要不断向前,这次双方合作离不开产学研医深度融合。 Professor Jin Zhengyu, director of the radiology department, said that the clinical application of artificial intelligence is an important part of the clinical path of radiographic imaging in the new era. The clinical research of dynamic flat panel technology also needs to move forward.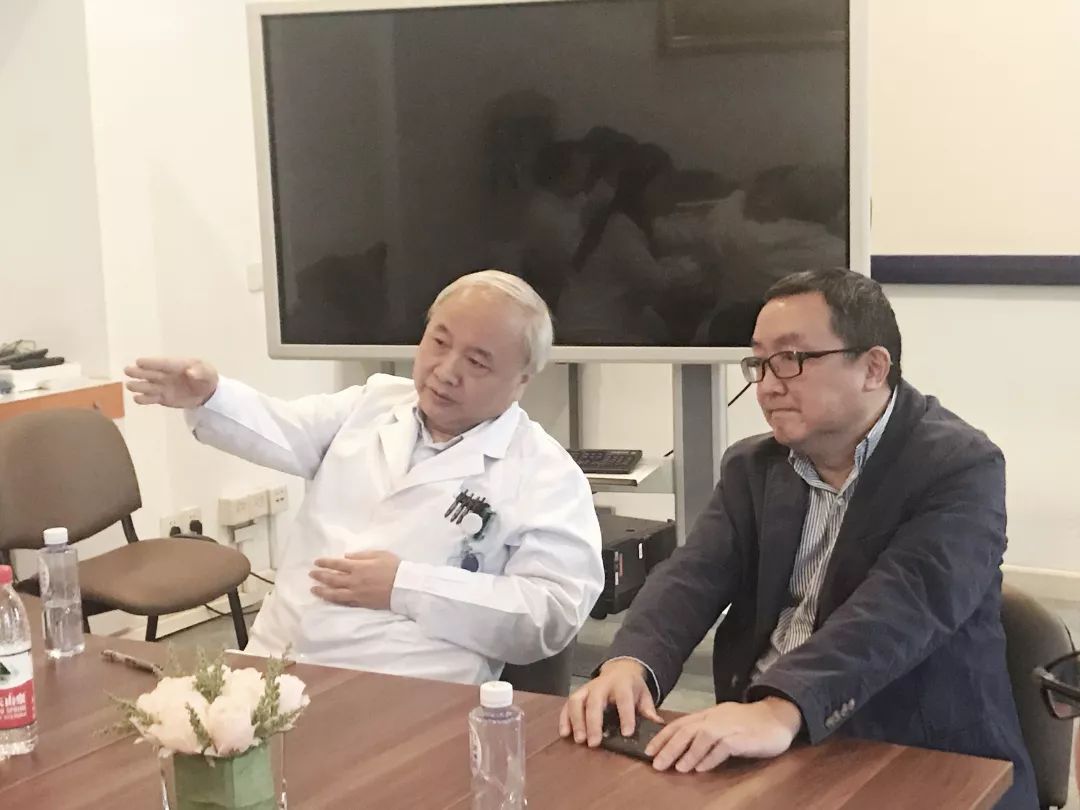 Professor Jin's speech is in line with the "Outline of" Healthy China 2030 "Plan of the Central Committee of the Communist Party of China and the State Council to improve the collaborative innovation system for government-industry-industry-research and use to promote pharmaceutical innovation and transformation and upgrading.

、教学、科研于一体的现代化综合三级甲等医院,以学科齐全、技术力量雄厚、特色专科突出、多学科综合优势强大享誉海内外;深图医学是是掌握核心知识产权,专业从事医学影像设备研发、生产、销售及服务的国家级高新技术企业。 Peking Union Medical College Hospital is a modern comprehensive tertiary first-class hospital integrating medical treatment , teaching, and scientific research. It is well-known both at home and abroad for its comprehensive disciplines, strong technical force, outstanding specialty, and strong multidisciplinary comprehensive advantages. Deep picture medicine is the mastery of core knowledge Property rights, a state-level high-tech enterprise specializing in the development, production, sales and service of medical imaging equipment. The launch of clinical research projects in various aspects of the two sides responded to the country's call for "developing high-performance medical devices and accelerating the transformation and upgrading of medical devices."

The deep picture SONTU300-Mars, which has been installed in Beijing Union Medical College Hospital, is a digital X-ray photography system equipped with many artificial intelligence applications. The application of deep picture DR medical imaging + artificial intelligence in Concord is in the State Council's "New Generation Artificial Intelligence Development Plan" Realize the landing of intelligent image recognition requirements.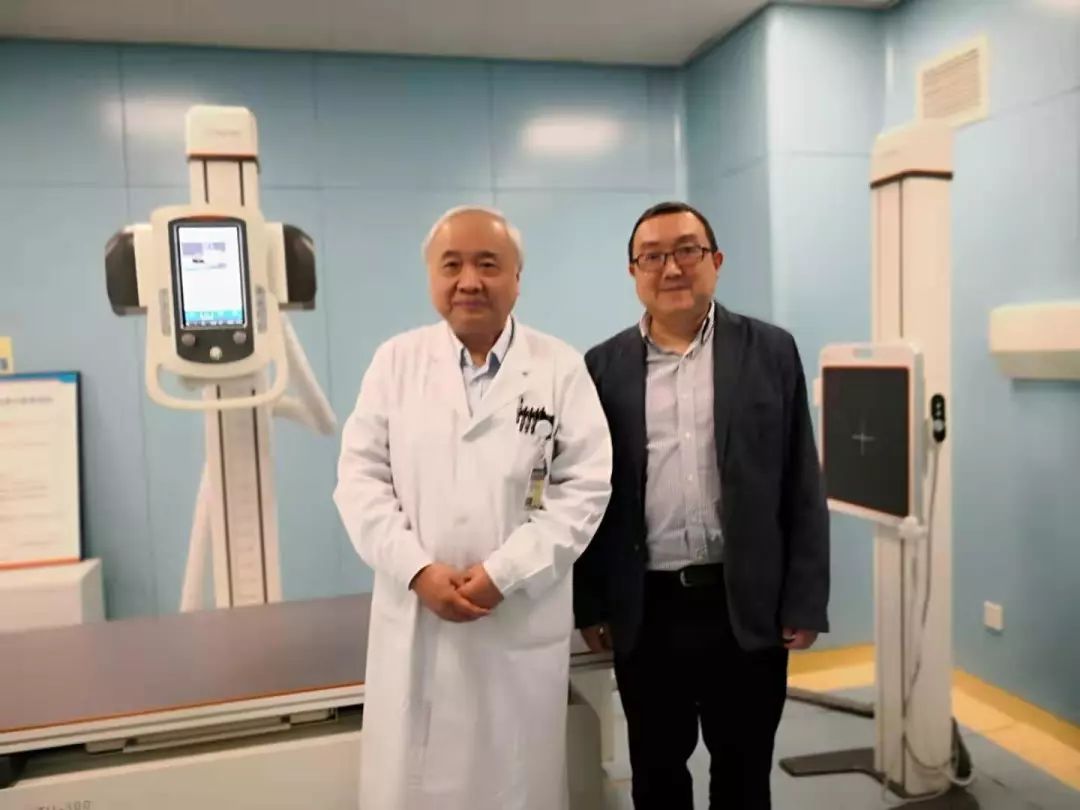 Another model that entered the Concord this time is the new dynamic flat DR of Deep Image. The dynamic flat DR uses a new generation of dynamic flat technology. It has multiple functions in one machine and can realize the functions of filming, fluoroscopy and radiography.
发展和医企交流的不断加强,临床不断出现的新需求得以改善、相关应用研究得以实施和推广。
Thanks to
the continuous
development of
medical equipment
and the continuous strengthening of medical-enterprise communication, new emerging clinical needs have been improved, and relevant applied research has been implemented and promoted.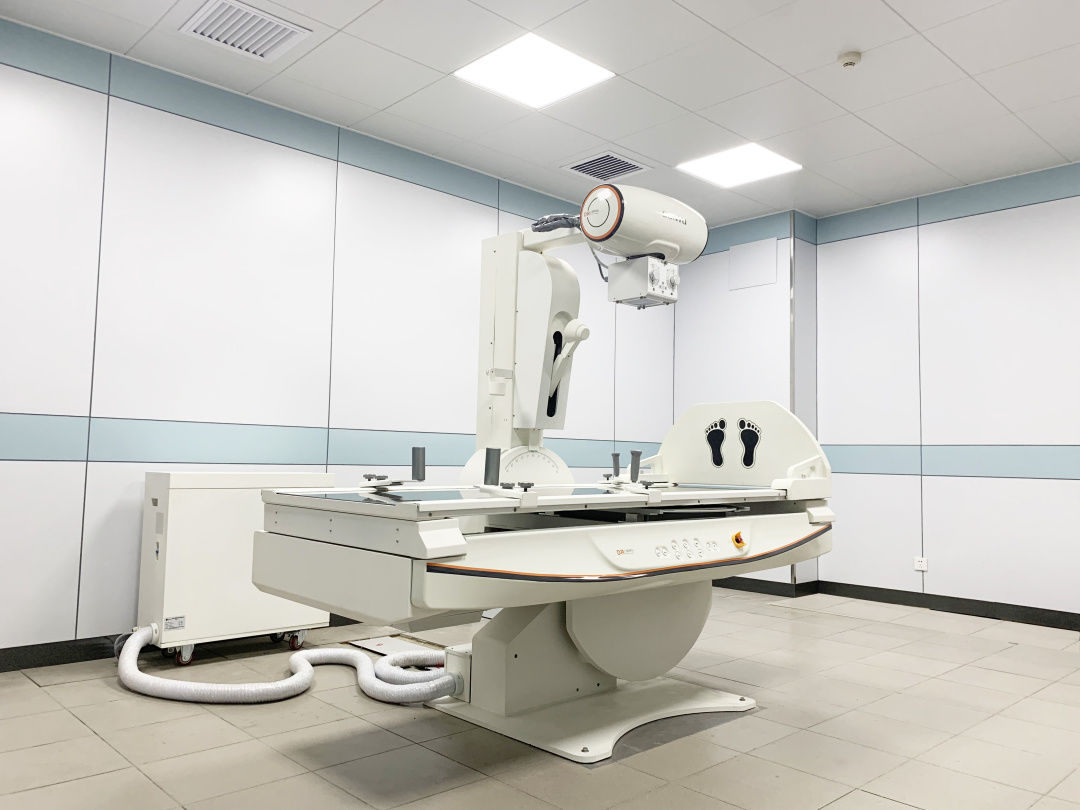 With the increasing clinical needs of Peking Union Medical College Hospital, the deep flat dynamic flat DR mainly deals with the application of dynamic flat DR in gastrointestinal angiography of obese patients and the research of dynamic flat DR low-dose technology in gynecological tubal angiography.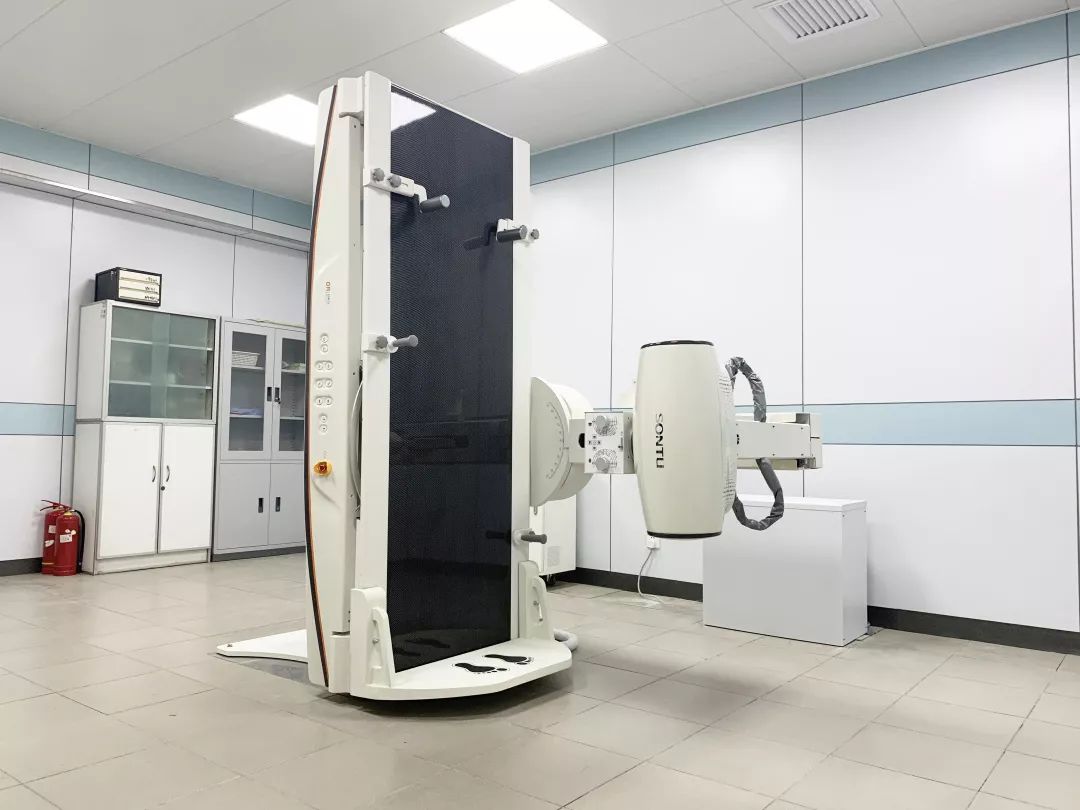 As the key model of this applied research, the deep picture dynamic flat DR is independently developed and produced by Shenzhen Shentu Medical Imaging Equipment Co., Ltd. It integrates digital photography, digital perspective, digital real-time point film, and digital radiography. It can collect a larger area and higher definition of dynamic images. It provides rich and detailed image information for diagnosis and ensures high-quality still photography and real-time images. Dynamic acquisition, display, storage, providing excellent dynamic and static images for diagnostic doctors, while at the same time ergonomic design, excellence.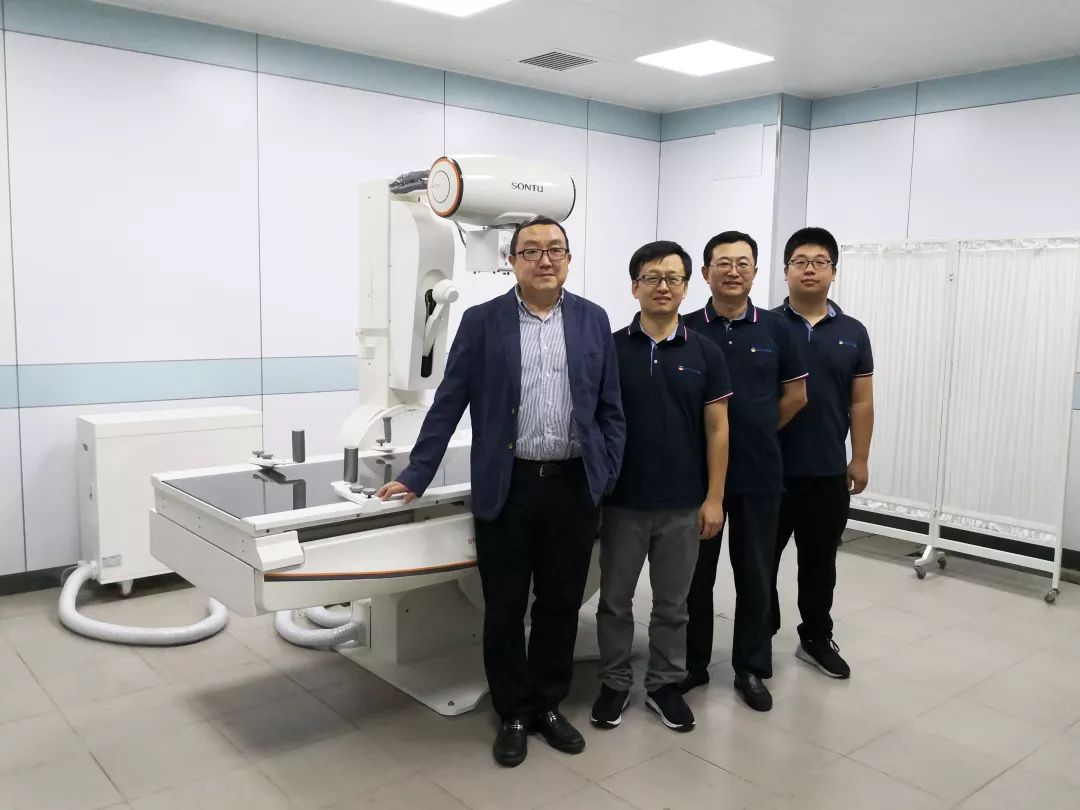 深图将通过与北京协和医院的深度融合进一步加强产学研用合作,为临床提供更行之有效的解决方案 ,持续促进人类医疗条件的改善,深图一直在努力。 Through the launch of this clinical research project, Shenzhen Map will further strengthen the industry-university-research cooperation through deep integration with Peking Union Medical College Hospital, provide more effective solutions for clinical , and continue to promote the improvement of human medical conditions. Work hard.